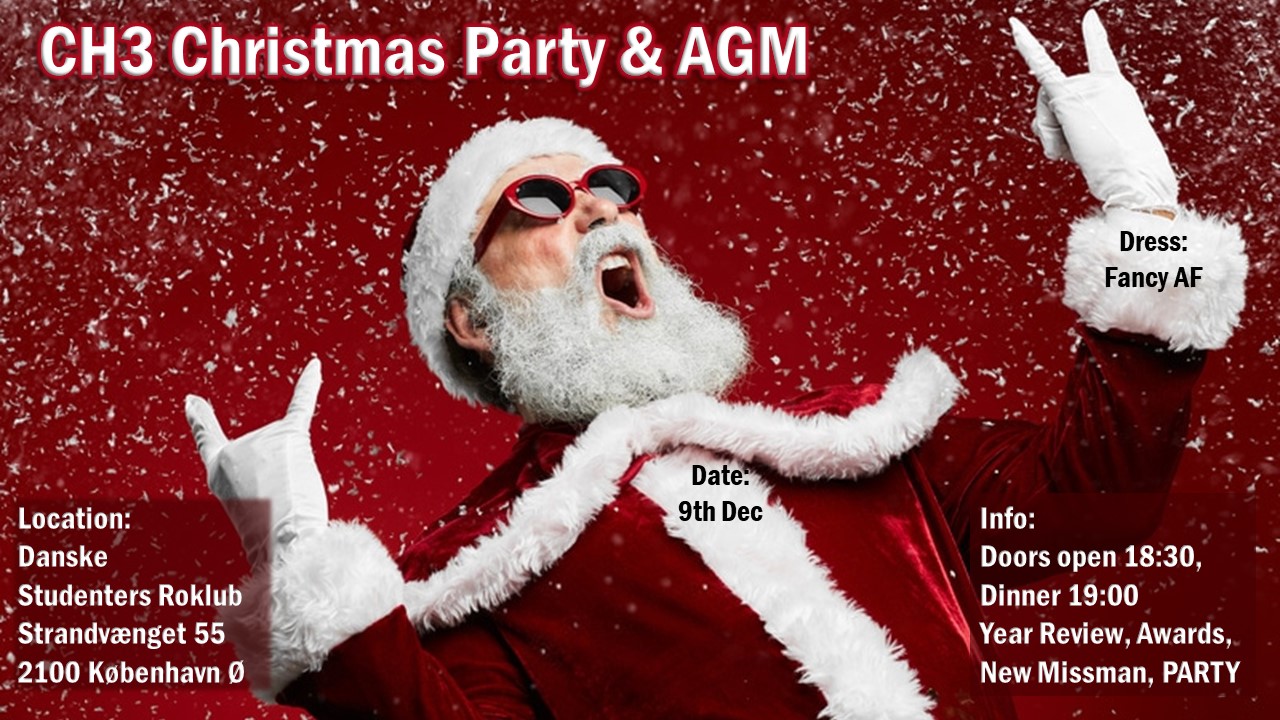 It's that time of year Wankers!
Ho Ho HO
On the 9th of December we will celebrate the CH3 traditional Christmas Run starting at 13:00 at Svanemøllen Station and then have a Christmas party! Expect the usual mayhem and if you haven't been before, well, you'll learn!
From the run to the party, you should have enough time to head home and get your glad rags on, then make your way to the CH3 Christmas Party and AGM. To be clear, we would like the men looking dapper and the ladies looking divine. Which shouldn't be too hard for you lovely lot and your delightful mugs. We will then procced to water you, feed you and award you while also covering off some of the general business of the CH3 year that has been. When all the formalities are complete, we shall party into the night and make sure we're all on Santa's naughty list….
Key details you need to know:
When: 9th Dec
Run Starts: 13:00
Run Location: Svanemøllen Station
Party Doors Open: 18:30
Party Location: Danske Studenters Roklub Strandvænget 55 2100 København Ø
Dress: Fancy Formal
Dinner: 19:00
Cost: Copenhashers Kr285,
Visitors Kr350.
A Copenhasher is someone whose home hash is CH3, regular visitors are still visitors.
Payment details are in the signup process
Payment must be received to secure your spot – DEADLINE 1strd DEC