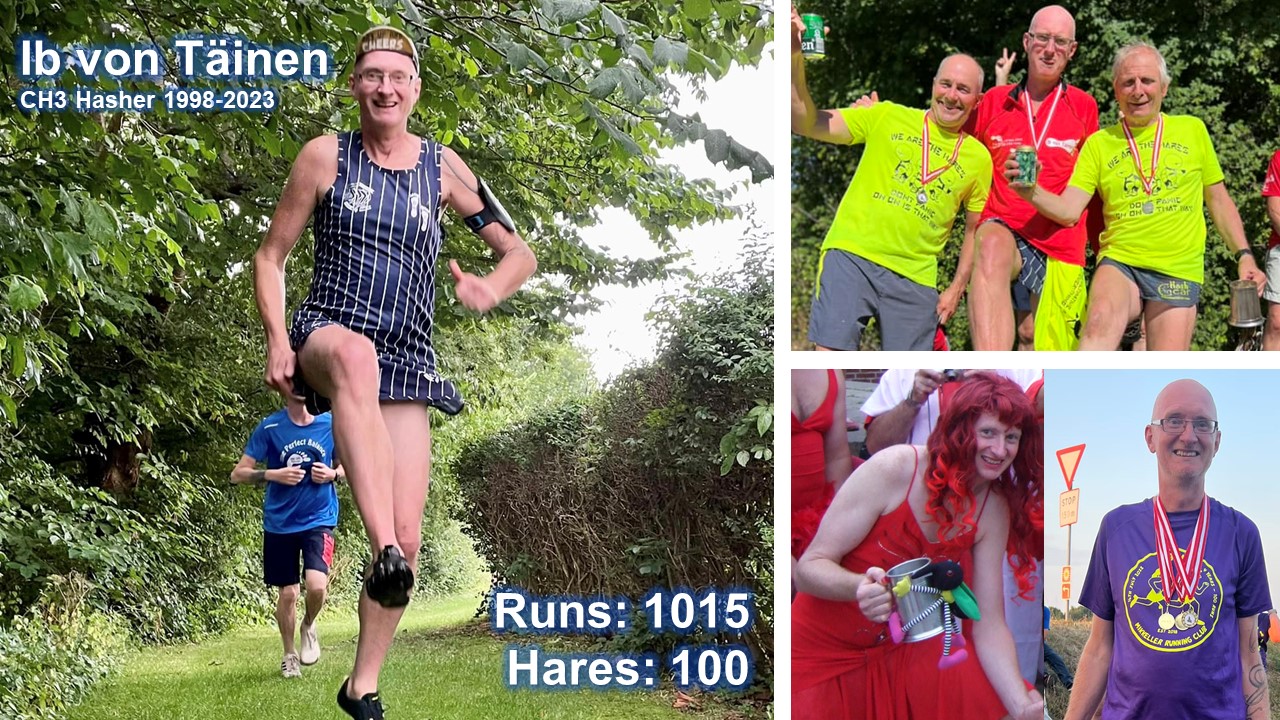 Ib von Täinen's memorial run – A run to send Ib off on his last on-up, Come and celebrate the life of a true CHHHer with a run and send off to remember.
Please sign up below to help us with numbers and
general
organis
ation
When: Sat 16 SEPT 2023 Where: Allerød St. Time: 14:30
On
Saturday 16th of September we will fulfill the last will of our fellow hasher Ib von Täinen who passed away
too soon. The run will be set from
Allerød station
starting at the usual Saturday run time of
2.30 pm (CH3 Saturday running time)
. Join us in the woods
a
round his last home
in Denmark
and
help him with his last on on to the g
reat circle in the sky.
Many people visited Ib in the hospice in his last days and brought him more beers than he could finish so he asked that we complete the job for him in the circle, so you will need to bring a suitable drinking vessel.
If you can make it please turn out to remember a good man and share your condolences with his mother, Blackberry
, h
is log time partner
Casino
and
his daughter
,
Cheetah
. We also hope that friends from the
Mickeller running club in Sweden will
be able to
participate. Come and say the last goodbye to
Ib and share
some of your good
times
and fun memories
There will be an on in afterwards at Kildavæld (where else), please indicate on the sign up if you will join us so we can ensure we reserve sufficient space